About Us - Sunsetcrystals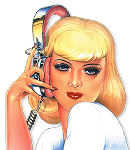 My name's Paula and I'm "SunsetCrystals"

Thankyou for your interest!
I'd like to tell you a little about myself and the history of Sunsetcrystals.

My aim is to provide the seeds of inspiration and the means to create your individual designs by supplying a high quality range of Jewellery Making Supplies and Jewellers Tools.

What I'm not.....
I am not the biggest and have no intention to be. Online stores can appear to be large warehouse style businesses. Even with Sunsets' extensive range, my personalised attention to customers has always been a priority. That makes Sunset different. I am not a drop-shipper or stock clearance house. Your every order receives my personal attention.
Sunsetcrystals is not a fly-by-night seller. I began the online business in 2003 and Sunsetcrystals has become a recognised and respected supplier to individual crafts people, Schools and community/special interest groups Worldwide.
We don't just sell Crystal Octagons and Crimping Pliers. Sunset's expanding range developed from my own craft work interests along with a genuine enjoyment in the beauty and diversity of componentry. I have strived to offer my customers the "unique and inspiring".
Sunsetcrystals - how it grew....
Doing something you enjoy isn't really a hard thing to do. Originally needing somewhere to sell my own craftworks, I was one of the first Suncatcher Component Suppliers on Ebay. Sunsetcrystals developed from the relationships built with international suppliers and though close interaction with & listening to the wants and needs of my customers.
I'm proud of my handpicked range of Vintage and Antique Components, unique Handmade and one-off Lampwork Glass Beads, Jewellery Findings along with the quality offerings of Swarovski Crystal, Preciosa Crystal and economical alternatives.
Tools, Metal Stamping Supplies and your other craft needs have been a more recent and exciting expansion to my business that provide Sunset's customers with even more scope to grow within their jewellery making experience.
What I promise....
Attention to quality in everything I do.
Prompt and cost-effective shipping of your items. All parcels are packed with care.
To provide my customers with the benefits I have developed in international sourcing.
To continue a close relationship with my customers with Newsletters on trending developments and specials.
Sunsetcrystals is more than just a business, and my customers continue to inspire me. I hope that you'll also be inspired.







Take a peak at what our Customers are saying about us!






Here's a glimpse of the beautiful Sunset we have here in Scarborough, Western Australia!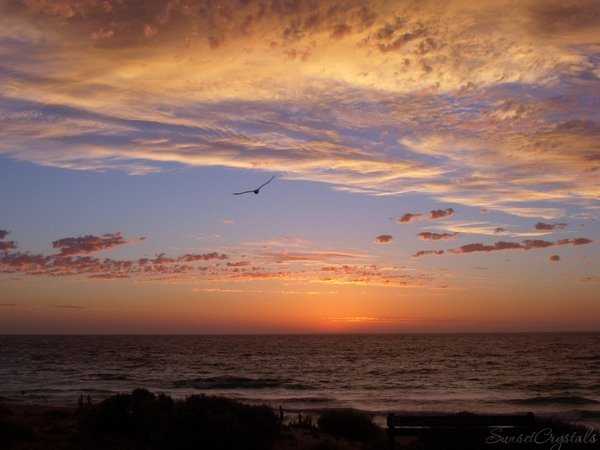 Sunset at Scarborough Beach, Perth, Western Australia