---
Young Living
Young Living is dedicated to providing high-quality essential oils and plant-based products through their Seed to Seal program. They prioritize the purity and authenticity of their essential oils, ensuring that they are free from synthetic additives, contaminants, and fillers.
Essential oils are potent plant extracts that are obtained through different extraction methods like steam distillation, cold pressing, or resin tapping. These oils are highly concentrated and contain naturally occurring constituents that contribute to their potency and effectiveness. Young Living takes great care in formulating their essential oil blends to ensure they contain the highest levels of these beneficial compounds.
They are made solely from 100% natural plant, tree, or flower extracts. Young Living sources its products from trusted farms and suppliers, and each product undergoes rigorous testing to meet their strict standards. If a product does not meet their criteria, it is either not purchased or the entire batch is rejected. Young Living's commitment to quality sets them apart in the essential oils industry.
To ensure proper usage of essential oils, it is crucial to adhere to the instructions provided on the label. It is important to note that essential oils are highly concentrated and potent, so using excessive amounts can be counterproductive. It is recommended to start with a small amount, typically 1-2 drops, and gradually increase if necessary. Using more than required may result in wastage of the product. Depending on the specific essential oil, one can gradually increase the frequency of use to 3-4 times per day if desired. However, it is essential to exercise moderation as excessive use of essential oils can potentially lead to adverse reactions.
Experience the therapeutic benefits of essential oils by incorporating them into your daily routine. Aromatherapy jewellery allows you to enjoy the calming and soothing effects of essential oils wherever you go. Or you can simply add a few drops to a diffuser and create a serene and peaceful atmosphere in your home or office.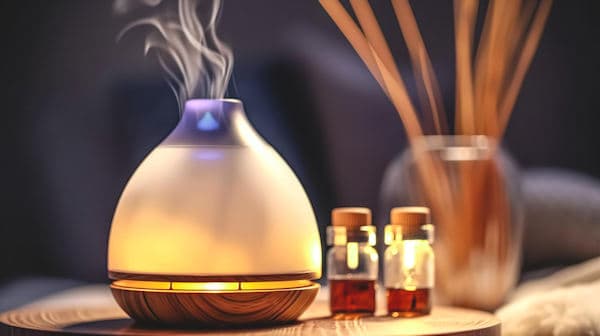 ---