How To Apply Crystal Rhinestones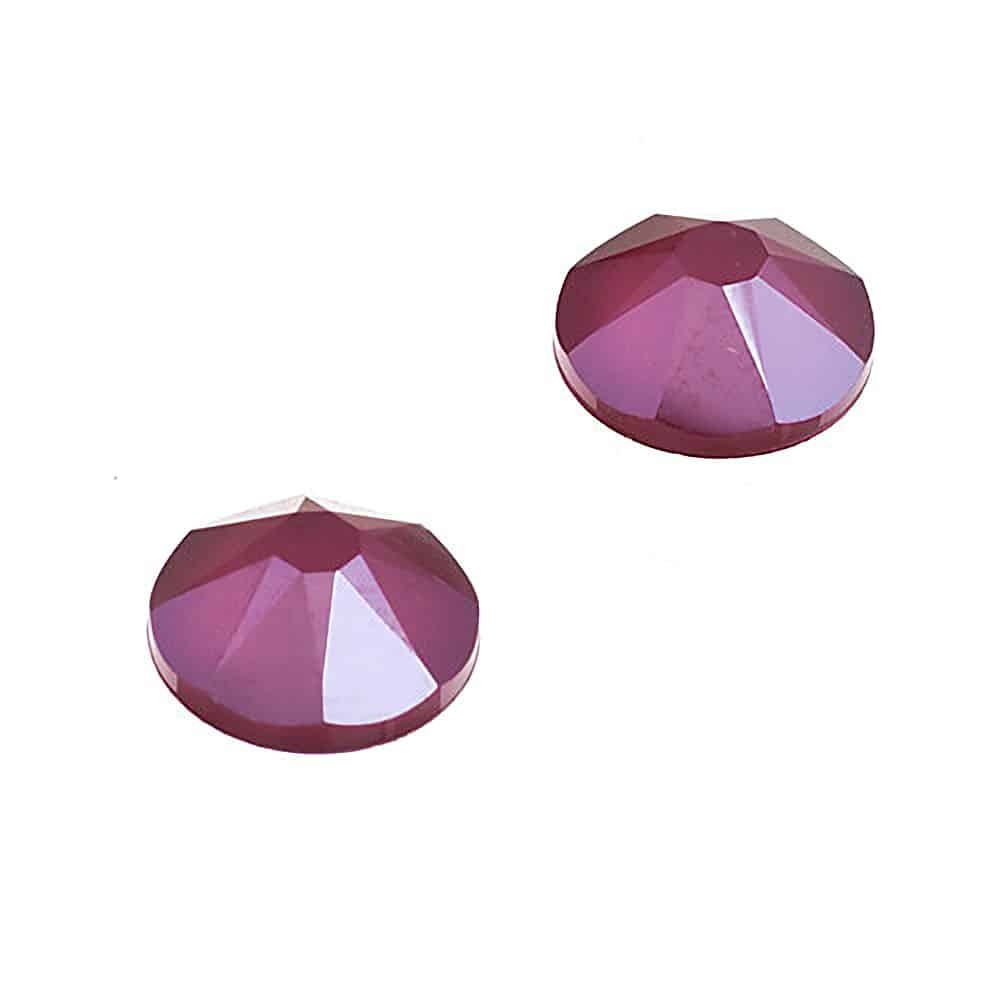 How to Apply Swarovski Crystal Rhinestones
There are two distinctive types of Crystal Rhinestones and the method of application is different for each one. One being a Glue-on, the other Hotfix (heat applied) Rhinestone. Please ensure you apply the correct application to the appropriate rhinestone you have purchased.





Here is a brief guideline below to assist you in applying the suitable Rhinestones.

Glue Method
I would recommend using a glue that is clear in colour. Please avoid any glues that contain acetone, as this chemical will corrode the back of the stone.
Place a tiny amount of glue on the item like your mobile phone, handbag or sunglasses.
Don't use too much glue or it will seep out around the rhinestone.
Let the glue dry just a little & place your rhinestone on the glue.
The Beadsmith Jewel Setter is an excellent hand held tool to pick up & place the Rhinestones.
Allow the applied rhinestone to dry before placing the next one on. It saves accidentally moving or removing your applied rhinestone.
Allow approximately 24 hours for the Glue to dry.
Gem-Tac Glue is great for bonding lace, fabrics, trims, & decorative wire to glass, ceramics, patent leather, wood, vinyl, leather, and more.
Excellent for attaching rhinestones, gems, mirrors, pearls and other embellishments to a wide variety of materials.
G-S Hypo Cement Fabric Glue is an adhesive with needle-point application which allows the precise amount to be applied to intricate textile and fabric projects. This fabric cement is ideal for textiles, beading, leather, plastic, and other arts and crafts projects
G-S Hypo Cement Glue is ideal for delicate projects as it has a fine precision applicator, allowing precise amounts of cement to be applied to intricate parts for exact placement. A clear drying, medium-strength cement ideal for jewellery making, watch repairs, beadwork, model building plus more!






Iron-on Method - Heat Application

Hotfix is the adhesive located on the back of the Flat Back Crystal Rhinestone. The Hotfix Rhinestone is ideal for applying to fabrics and material.
Pre-heat iron to what ever the fabric calls for, so read the label first as you don't want your iron to get too hot. The temperature can range from 120ºC - 170°C (250°F - 340°F). A teflon pad on the base of the iron, will help protect the sole plate from glue residue.
Please dont use steam on your iron, as this will have a negative effect on the application process.
Instead of using an ironing board as the surface underneath your fabric, I would recommend using a hard piece of board or card, as the ironing board cover can be a bit spongey & soft. You need a firm, level surface.
Place a piece of thick paper in between the item of clothing, to protect it from possible marks caused by the crystal components.
Run the iron over the material first just to warm it up a little then place the rhinestones in the design you would like.
The Beadsmith Jewel Setter is an excellent hand held tool to pick up & place the Rhinestones.
Place a lightweight towel or fabric over the rhinestones & using the iron, press & hold until the glue melts.
You can check the rhinestones by trying to lift them with your fingernail & if they begin to lift, you will need to iron them again.
Let them cool.
Please take into consideration that the Hotfix glue is not completely bonded until it has fully hardened (generally after 24 hours).
During this period, handle the fabric with care and do not wash it or carry out any tests
Remember to always wash your garment inside out.
The ideal tool to use for applying crystal hotfix rhinestones is the Beadsmith Cordless Vacuum Crystal Hotfix Applicator with Spotlight
Apply these stunning Swarovski Crystal Rhinestones to:
Wedding Dresses
Prom Dresses
Dance Costumes
Evening Gowns
Costumes
Handbags
Shoes
Mobile Phones/ Cell Phones
T-Shirts and Clothing
Nail Art
Belts
Plus More!

Beadsmith Cordless Vacuum Crystal Hotfix Applicator with Spotlight
are the perfect tools for applying Hotfix Crystal Rhinestones